February 18th, 2018
Hi Everyone,
As a thank you to fans of My work, I wanted to offer a 10% discount on all items. The code will be good until the end of the month and there are fifty codes to be used I will post the code below.The code is GXKNEZ the deadline for use is 2/28/18 at 11:59 PM I greatly appreciate your support throughout the years.look for more of my work in the near future .I would like to know what kind of photography everyone would like to see more of from us? Please follow us on Facebook www.facebook.com/AaronMartensPhotographyfineart Thank you
Aaron Martens photography
February 8th, 2018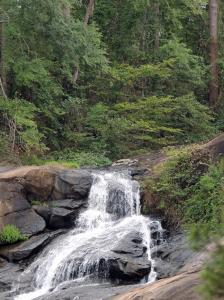 Hi everyone,
first off I want to say I hope everyone had a good start to 2018 and I want to thank each of you for your continued support of my photography. I would like to ask what you would like to see more of in my photography work? I will be posting blogs on a more frequent basis about the images and stories behind them .If you have any questions please feel free to contact. ajmartensphoto@gmail.com or my office contact is on my website www.aaron- martens.pixels.com thanks so much Aaron Martens
A.M.P.
December 29th, 2016
Over the next year we ask everyone to partner with us in the flight against Cerebral Palsy and ALS. In 2017 a percentage of each sale will be donate towards the flight against Cerebral Palsy and ALS. We will appreciate your suppose, if you have any questions feel free to contact me throw email.
April 1st, 2016
Aaron Martens. Photography will be in the nations capital taking new images I invite you to stay tuned.. My new work will be updated on April 6 .
February 7th, 2016
https://twitter.com/MartensAaron

I would like to invite all of you to follow me on Twitter and lets all join in a conversation about what more you would like to see from Aaron Martens Photography. I greatly appreciate all input. Thank you so much for all the support. I hope the first few weeks of 2016 were good for you guys too. Feel free to message me any time with suggestions and comments. I will be offering a special deal only for Twitter followers so please add me to get your deal. Stay tuned for updates.
December 26th, 2015
If you're like me you are ready to kick off 2016 and end 2015 on a good note. I deeply appreciate everyone who has supported Aaron Martens Photography over the past few months. As we close out this year I would like to offer one more discount code worth 10% off. This offer ends on the 16th. Enter ZDTFFF at checkout to receive 10% off. I am working on new and exciting projects for 2016. More details will be released soon. Be sure to follow me on Twitter as well @martensaaron Once again I appreciate all of your support. Lets make 2016 a great year. Thank you.
November 21st, 2015
Hey guys, I just wanted to let you know that I have a set of four framed prints available for purchase for $100 or buy them individually for $35. Three of the pieces have more of a western/cowboy theme and one is more new age. If you would like any of these pieces please get in touch with me, I would be happy to work out the details as this is from my personal inventory. You may reach me by email at cool4wheel@aol.com or by office phone 478-256-7304. Thank you for your continued support.

(Coke Silo, Purple Passion, War Material, Yellow Tractor)

-Aaron Martens
November 13th, 2015
I wanted say thank you to all of those that have viewed my work over the past few weeks and let you know that new stuff will be posted in the next couple weeks. I hope everyone has a great thanksgiving. I would love to hear any comments on any of my work. You can comment under the picture or you can email me at cool4wheel@aol.com Thank you once again for all the support.

-Aaron Martens
October 15th, 2015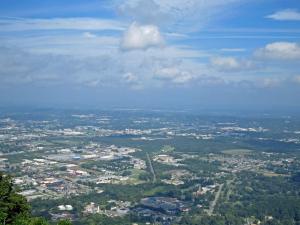 Many have said that peace comes in images I find that statement to be true.One way of finding peace is in the act of doing photography and the art of it. In my case I find myself being the calmest when I am photographing outdoors. I use photography as a stress reliever and I hope that my images can bring calmness to those who view my work. I would encourage the viewers to also find outlets to relieve their stress as well. Photography has also given me the chance to meet some great people that I would not have otherwise met. Stay tuned for more of my work and if you have any questions please feel free to email me or look me up on facebook or twitter (@martensaaron). Thank you very much.
October 7th, 2015
Aaron Martens Photography & Fine Art Is looking for people that want to participate in a project I am wanting to start called the Inner Soul Project for more details please contact me. You may inbox me, comment here, or call my office at (478)293-1175. Thank you very much.
A.j. Martens

September 24th, 2015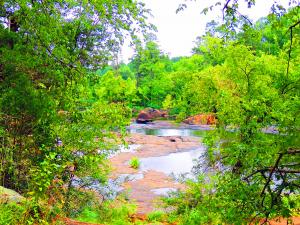 Greeting cards: single card is $4.95 pack of 10 is $27 which is only $2.70 per card or buy a pack of 25 for $45 which is only $1.80 per card. Dont forget to take advantage of the promo code at check out for 5% off. enter EPDPHK to get your discount. Thanks for all of your support.
Promo code will end October 10, 2015
www.aaron-martens.pixels.com
March 12th, 2015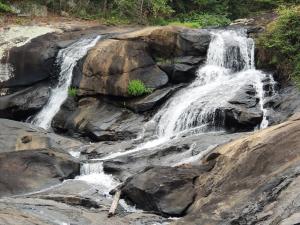 Hey Y'all,
It has been a while since my last promotion so I thought I'd start another one. From now until Monday March 16th at 5 PM. This offer is only available to the first 20 customers. You will recieve a 11" X 14" High Falls canvas. This image was taken at High Falls which is just south of Atlanta, GA and took a little over an hour to hike. I would love to know what you would like to see in the future so please let me know and dont forget to check back for new images. Thank you ever so much.

Aaron Martens and Team
February 19th, 2013
I have always searched for a way to help break down the walls of what people would expect from a person with Cerebal Palsy can do. There are many people with CP who push their own limits everyday and I'm pround to say that since 2002 I've been knocking down walls within the Middle Georgia journalism scene.While I am greatful for what I've learned working from newspapers I felt it was time to start my own site and sell my art. I hope that my story will show others with CP that anything's possible. I take photos with a tripod that was custom built to attach to my wheelchair. This was I am able to move around to different positions to cature the right moment. My favorite thing to shoot is the many concerts I have the opportunity to attend. If there is anyone who wants to get into photography and is handicapped my advice is to stay focused, dont give up, keep finding new ways to advance and go with it.